In addition to selecting a specific color, this range of LED bulbs also offers 12 pre-programmed modes that can be operated by pressing a button.

You can choose from 4 degrees of color temperature - from extra warm light (2200K) to daytime cold white light (6500K). Other features are rich or pastel colors and dimming functions. This way you can easily create your desired atmosphere.

Operation is performed exclusively with the included remote control, no router, WLAN, or any other network device is needed.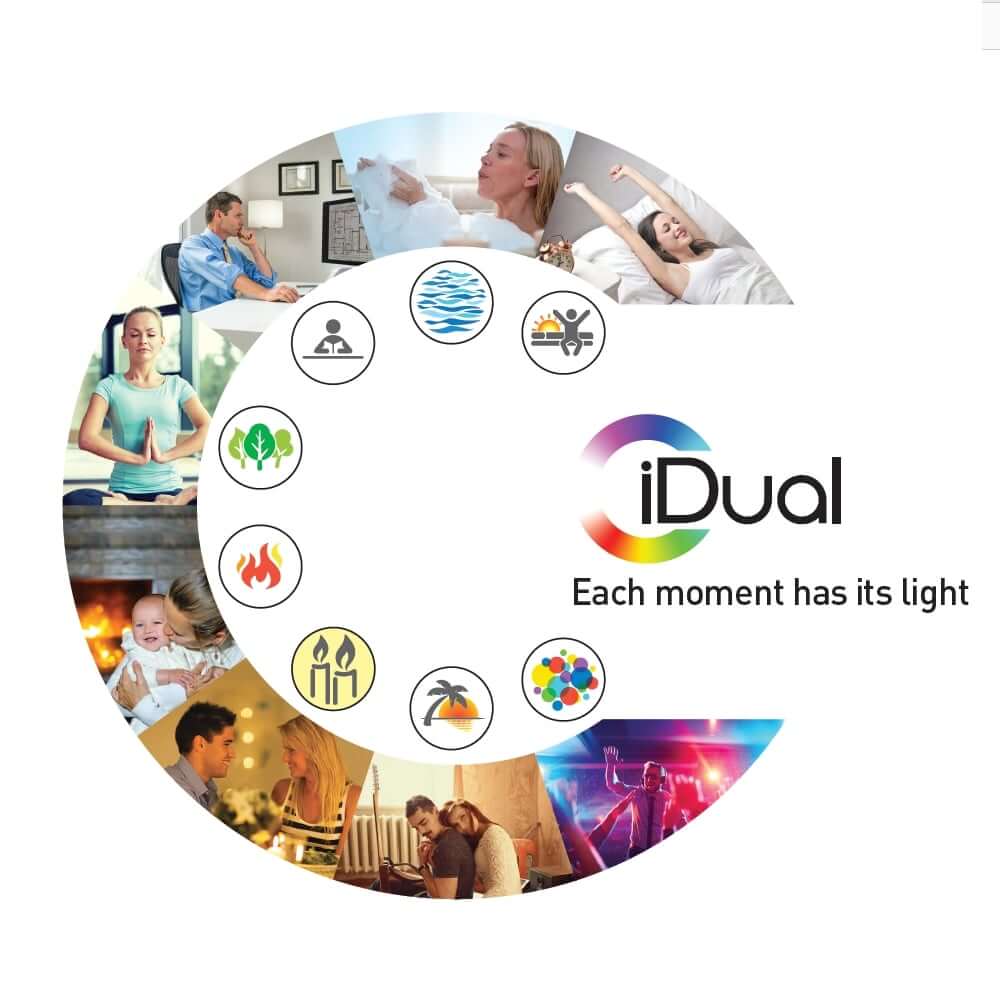 Wake up
Light increases within 20 minutes slowly from 0 to 100%.
Pastel colors
Changing pastel colors for relaxing atmosphere.
Party light
Changing solid colors for perfect party light.
Sunset
The change of red and yellow tones simulates a tropical sunset.
Forest
The change of yellow and green tones simulates light and shadow in a forest.
Water
The change of blue and white tones simulates reflecting water.
Have a look at endless possibilites of using products from Müller Licht iDual series: