UVETTA Germicidal Emitters
Are devices used for disinfection using ultraviolet radiation special part of UV radiation, namely radiation with a wavelength of 253,7 nm.
The UVETTA® series germicide emitters are tested and verified by an accredited testing laboratory for EMC and LVD tests. Their use and effectiveness are verified by long-term experience directly from practice. If used correctly, undesirable exposures to UVC radiation cannot occur.
We have all the products in stock.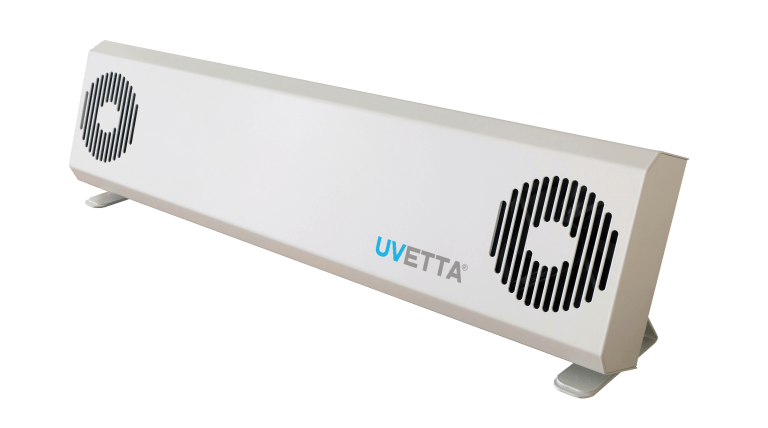 Germicide radiation
UVC radiation with a wavelength of 253.7 nm is invisible. This radiation in the UV-C spectrum causes microorganisms to die by disrupting their DNA and then destruction. Blue light that produce germicidal emitters is only a by-product. This part of the spectrum is not dangerous.
Germicidal radiation does not pass through matte or opaque materials or even ordinary glass. This creates a reliable barrier to germicide radiation. It passes only through clear quartz glass.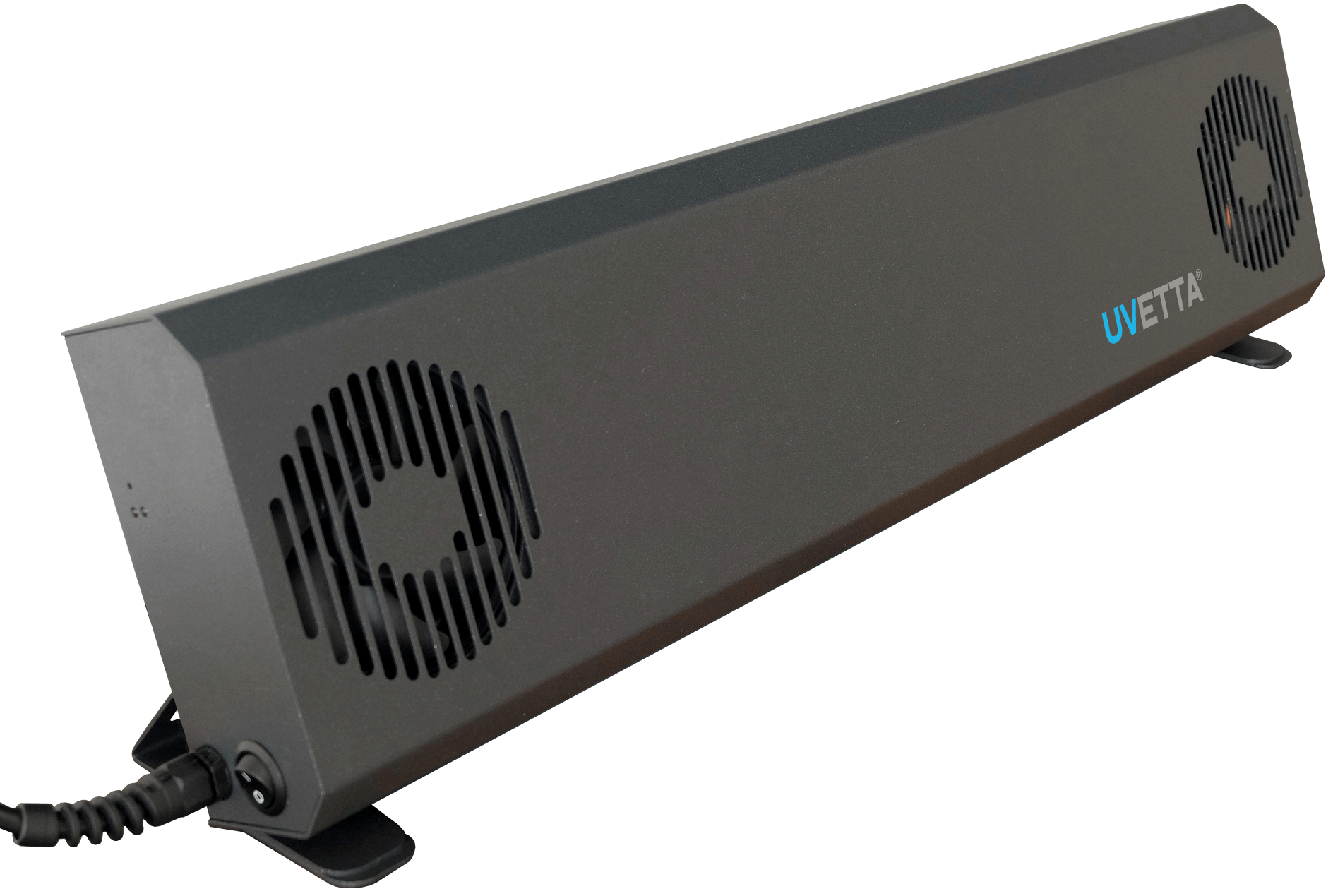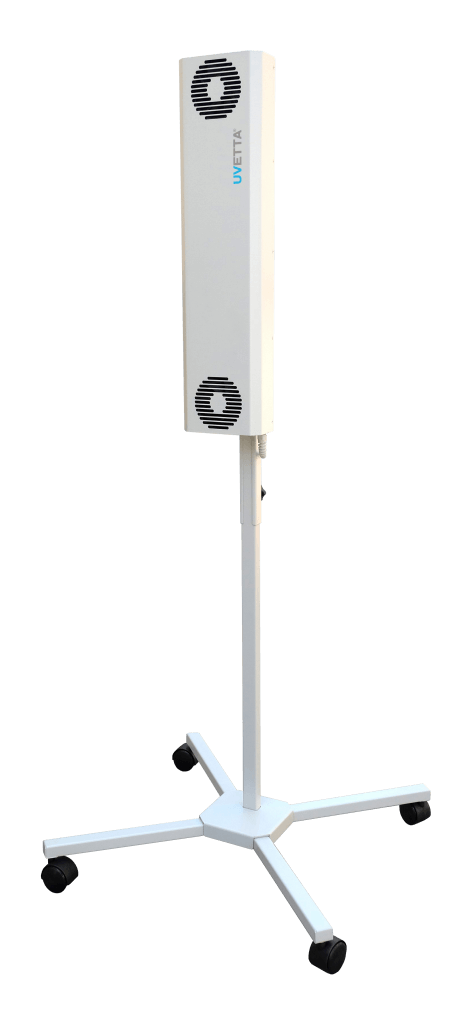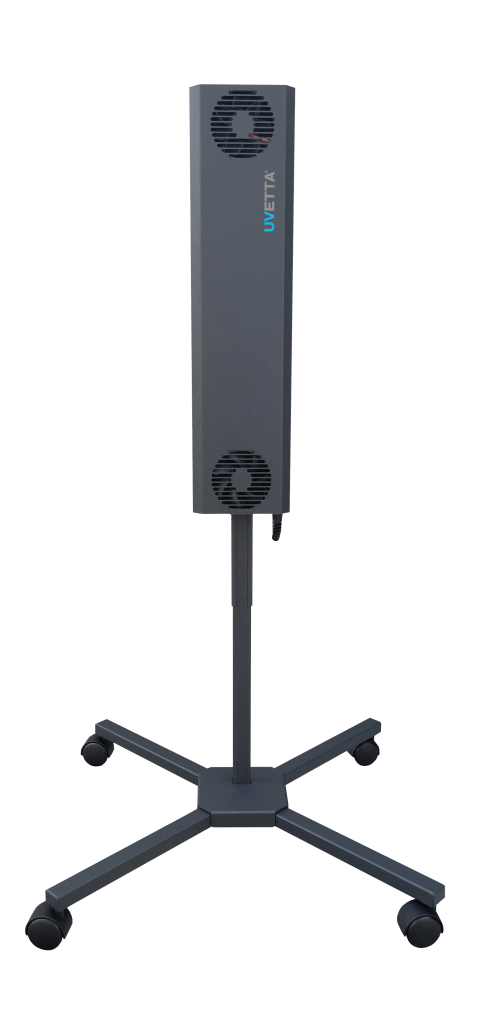 Recommended uses
Offices, waiting rooms, corridors, doctor's offices, entrance halls, hairdressers, shops, warehouses, cultural halls, operating theatres, examination rooms, apartments.
Service and advice
We will help you with the design of the location and the number of emitters to achieve 100% efficiency. After agreement, we can also install on site all over the Czech Republic. PRICE IS ON REQUEST